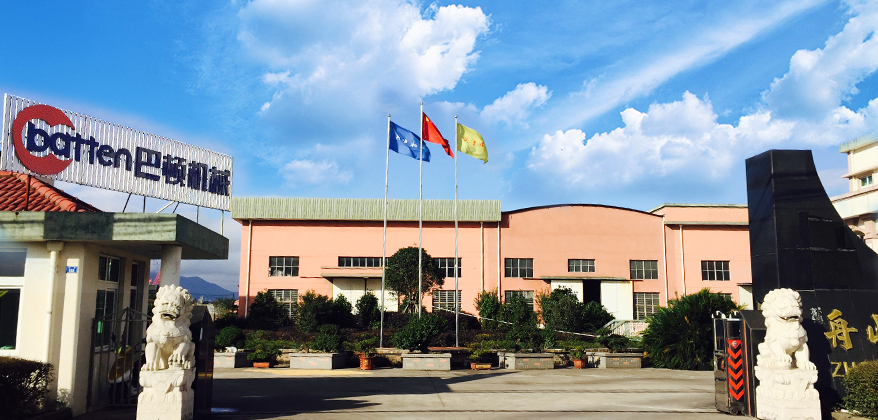 1.Company information:
We have two companies,one is "Zhoushan Batten Machinery Technology Co.,Ltd",location is No.5#,1st Branch,Lingang 2nd Road,Dinghai District,Zhoushan City,China.Which design & produce screw and barrel for plastic machines,including kinds of extruder screw barrel and IMM screw and barrel.
The other one is "Zhoushan Batten Import and Export Co.,Ltd",which main business is export of screw and barrel to abroad for Batten-Machinery.Meanwhile,to help clients to purchase relative plastic machine spare parts.
2.Company location:
35km far from Ningbo port.Goods can arrive Ningbo or Shanghai the next day.Can delivery by sea or air.
3.Factory Visiting:
You can fly to Ningbo airport ,then take a airport bus to Dinghai district,Zhoushan City.
Or fly to Shanghai airport,then take a bus to Dinghai district,Zhoushan City from Shanghai South Bus Station.
4.Sales team:
Our sales team are familar with produce & export process,nearly 10 years experience service for clients.Every salesman can make sure clients request and our screw barrel,to make production details 100% correct.
3.After service:
Any problem of goods,we will solve until client satisfy.
4.Quality control:
Before produce,technical will check every details with salesman according with clients' request.
Under produce,every step will inspect before next process.And every salesman will follow some time to make sure 100% correct and reduce communication error and work undelay.
5.Market target:
We put quality on high level and price is middle level.
6.Fast delivery:
Mostly standard size screw and barrel after nitriding in store,once clients confirm,can delivery with in 5-7 days.
7.Feature goods:
-HDPE/LDPE/LLDPE blowing film extruder single screw and barrel:different design to meet client request on production
-PP/PE granulation or recycling screw barrel:New geometry design according experience modify.
-PVC pipe/profile/componds/sheet/foam board:Professional Produce Experiece on both China & Europe extrusion machine.
-HDPE/PPR pipe high capacity single screw barrel:Big L/D design,high speed,high capacity.
-Haitian,ChenHsong brand machine injection screw barrel supplier in China
-Europe / Middle East / South America / South Africa.